Smart phones and tablets indeed have made our lives smarter than we think. Mobility factors have enabled us to access the web and app services anywhere and at any moment.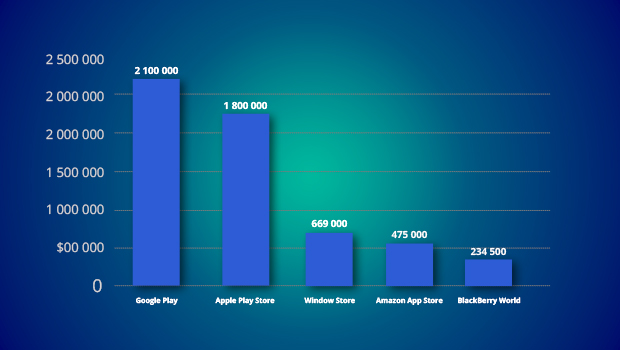 Therefore, despite the heap of mobile apps in different app stores, the demand for new apps is steadily growing. It pushes the mobile app development companies to produce uninterruptedly new apps for new categories of users and businesses.
Older apps go into the garbage and newer apps replacing older ones. New apps come with the latest technologies, following the current trends, and delivering innovative user experiences that we never imagined.
Thus, a dynamism is existing in the appmarketplaces and constantly inspiring app developers to watch & follow theupcoming trends and technologies in their mobile app development projects.
So, many app developers are curious enough to know upcoming trends in the market. To meet their thirst, we have decided to pinpoint some latest trends in the post here.
Top Mobile App Development Trends Which Might Prove Beneficial in 2019
A business opts to return on investment when it goes to app development. Mobile App Development Company sees a handsome profit out of its hard work and creativity. End-users are always looking for solutions of their ultimate issues while using an app.
The amalgamation of all these different goals behind the production of an app leads to success in the market. However,achieving these goals relying on several factors and involvement of innovative and emerging technologies have a lion share. Hence, our focus should be on emerging technology trends prevailing in the mobile application development market.
AI & ML Technologies in Mobile App Development Trends
AI and associated technologies like ML, NLP, and others are the most disruptive technologies today. AI technologies have impacted mobile app development and overall mobile usage patterns a lot. Plenty of innovations are waiting to come in the mobile landscape. If you are interested in, please go through our blog on it.
Chatbot, prediction engines, and advanced search engines are all AI-powered products available for your mobile application with easy to integrate APIs. AI automated DevOps, AI-enable chips, automated ML, and interoperability in Neural Network are a few upcoming trends from AI technologies.
Augmented Reality (AR) Technology Trends in Mobile App Development
AR is cool to think and use. AR is still growing while VR (Virtual Reality) is a mature industry with enough applications. I already cited HowAR Is Useful in a blog series, and what are Applications of AR Apps to get accustomed to justify app development projects pertaining to AR technologies.
AR applications cover a wide spectrum of industries and retail sector is the hottest domain where mobile app developers look at some big projects in coming days. AR helps in the delivery of product information, inventory management, sales, and product try-on experiences.
Healthcare is the next domain where AR can make big differences. The amalgamation of wearable, AR, AI, and mobile app technologies leads to the generation of innovations in healthcare, fitness, and medical industries. AR along with AI can ease the life of doctors, nurses, assistants, trainers, and emergency service staff a lot. Therefore, the next trends are mobile and wearable apps for the entire segment. Marketing and advertising also have room for AR technologies to come up as disruptive innovations.
Cloud Technologies in Mobile Development Trends
Cloud is not a new concept, but enhancedcloud services and tech advancements have made it mobile-friendly. For appdevelopers, MBaaS eases back-end issues a lot. IaaS, SaaS, and DBaaS are forbig scale app development aids that any team can leverage from anywhere andeven in completely collaborative ways.
Similarly, the cloud offers storage capacities for mobile apps to store data and backups with access from anywhere on the planet. It also is carrying real-time data interactions using various cloud services. GPS, Map, and other location-based services (LBS)is possible on tiny mobile clients thanks to improved cloud services. Quantum computing and hybrid cloud services are upcoming trends for mobile app developers.
Wearable Technology Trends in App Development
The wearable is a rapidly growing sector and ready to take the next stage to mobiles. The majority of wearable applications and interactions solely rely on the interface of mobile applications. Therefore, whatever development occurs on a wearable platform, directly leave impacts on mobile app development.
Healthcare domain is predominantly leveraging wearable enhancements using advanced mobile app interfaces.Bluetooth, Wi-Fi, and NFD like networking solutions are emerging market trends for wearable and mobile apps both niches.
Investors are looking bright prospects in wearable devices and its application development using mobile platforms due to its cumulative growth on software/OS, hardware, and networking sides. I think tomorrow clients will demand wearable app development besides their mobile app development project as inevitable essentiality.
IoT Technology Trends in Mobile Application Development
Smart things or the Internet of Things is slowly getting maturity along with advancements in wearable technologies, AI technology bundle, and others associated with it. M2M, ML, and NLP have eased the growth of IoT along with disruptive innovations in non-computing interface advancements.
The latest programming languages have enabled non-computing machine parts to be a component of a computing network, and communication among machine-to-machine is a reality. Thus, we can imagine smart homes, smart cities, smart transportation, and even a smart nation tomorrow.
Driver-less cars and IoT is healthcare & medical niches where the future of mobile apps is swiftly progressing.
On-demand Technology Trends in App Development
Uber has floated the concept of on-demand services through mobile applications, and others have fostered it to grow into a huge economy. Therefore, today consumers in the USA are spending $57.6 billion in the on-demand economy.
A variety of business sectors and industries are waiting for on-demand apps with advanced technologies and amazing user experiences. Those niches are cab services, food delivery, beauty and wellness services, grocery stores, and many others. App developers can expect rising trends of on-demand app development in B2B sectors in the coming days.
Conclusion:
A lot of disruptive innovations in mobile app development technologies are coming in 2019. However, a few have capacities to withstanding against the expectations of users and requirements of the industries by-and-large.
Mobile app developers at SysBunny are constantly acquiring skills in new technologies and programming fronts.Passions of the entire app development team play a vital role and developers have it.Do you want to obtain maximum advantages from our technology passion? Let's discuss your next mobile app development project in any emerging technology with assured success and cost-effective development.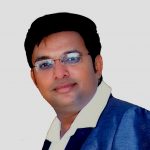 Hemant Parmar is a veteran mobile app consultant. He is co-founder of the company. Thanks to his prolonged exposure to mobile application development projects for myriads of niches and industries, he is capable of providing high-end mobile app development consultancy. He is devoted to providing honest and transparent consultancy services for clienteles looking for righteous guidance to augment their niche services/products using the latest mobile technologies.