Hybrid Mobile App Development using PhoneGap
This case study deals with cost effective mobile applications that solve the actual need of the users. It discusses how Sysbunny improvises pre-existing applications to fulfill current user requirements within the budget.
Keywords: Hybrid Mobile App Development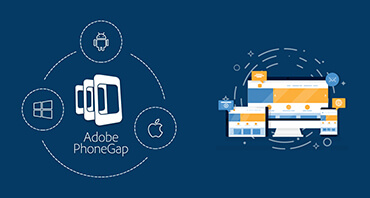 Client Details
A leading healthcare product development company with over two decades of successful experience. Their primary aim is to add value to their legacy brands and promote clinically significant products that may have previously been a low priority in the portfolios of larger companies.
Challenge
The requirement to design a hybrid mobile app for the healthcare industry and it must be compatible with Android phones & tablets, iPhones and iPad's. The main aim of the mobile app is to provide users with tips for their health & fitness through client videos and audios.
Technologies Used
iOS, Android
Solution
At Sysbunny, we received the current mobile application code from the customer and have taken possession for further advancement. Our mobile application designers studied the current code thoroughly and intend to build another module for the crossover mobile application dependent on the current norms and rationales that has been utilized in the code. The back-end runs on DB and the server has additionally been designed so as to render information to the mobile application. The general exercises module of the mobile application is valuable and alluring for the clients under every class with sound, video, vivified gifs and so on.

Benefits
Cost-efficient Hybrid Mobile App
Dynamic back-end modules for fast exercises
Enhancing existing mobile applications with extra highlights
Results
Building existing application with additional highlights
Hybrid improvement - financially viable
Compatible in iPhone, iPad, Android telephone and android tablets
Healthcare related exercises and games dependent on various categories
Very dynamic back end module to include more exercises whenever required