Google always takes futuristic steps while going to any major release. Google Flutter is completely befitting its strategy of heading towards a perfect, yet democratic mobile app development platform by releasing Fuchsia OS in coming days. At the present moment, Flutter is similar to React Native framework in offerings.
Introduction:
Once upon a time, Nokia was dominating the mobile industry by its Symbian smartphone platform. Unfortunately, today it is nowhere else. Google Inc. is smart enough to learn lessons from the past. So, it is always thinking about the future and heading towards a predetermined direction.
When I had heard about the release of beta version of Google Flutter, which an SDK is supporting iOS app development along with its basic Android platform, Google Fuchsia OS strikes on my mind. If you have remembered, Google has released the Sky SDK last year to support Android only.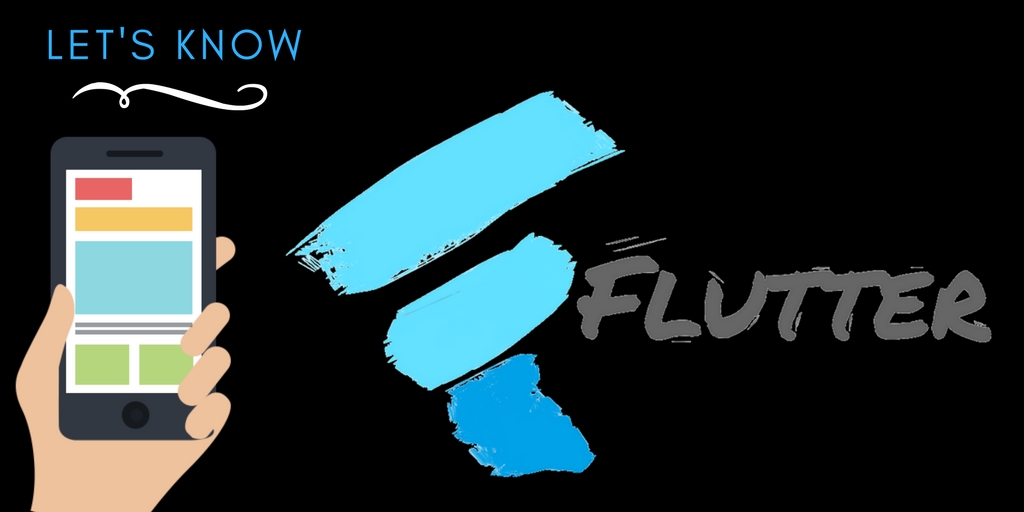 The Real Intention behind Release of Google Flutter
With the release of Google Flutter, developers can get support for native app development for both platforms, iOS, and Android. If you have keenly observed the movements of mobile app development industry, you might have noticed that iOS apps were hitting the market first when developers have to create apps for both the leading mobile platforms.
With the release of Google Flutter, app developers can deploy native apps for both major OS platforms simultaneously. It means Google has tried to break iOS first tendency of mobile developers and clients subtly.
If you know about Fuchsia OS, you may have realized the intention behind the new OS for a mobile platform is 100% dominance. Android is based on Linux Kernel, but Fuchsia is built on Zircon Kernel, which is developed by Google itself.
The second thing is OS programming language. Android is at the mercy of Java (By Sun/Oracle now) and Kotlin, but Fuchsia will have own programming language. It seems Google is heading towards absolute independence as Apple Inc. has for its ecosystem.
Graceful Moves of Google
However, its smartest move is wooed iOS developers and users subtly and gracefully by removing the hindrances of Android platform. Google wants to keep acute fragmentation issues of Android platform aside by creating Fuchsia OS with capabilities to provide seamless experiences across all computing devices with a variety of screen size, hardware, and software features.
Therefore, I firmly believe the move of releasing Google Flutter is a smarter move of Google compared to Apple Inc. Apple with the iOS ecosystem, compels its developers and users to own everything it develops and supports. Therefore, very less room remains for fragmentation in the iOS ecosystem but iOS users and developers lost their freedom of choice for everything.
Against these all, Google honors the freedom and follow the fundamentals of open source and open platform concept religiously. Thus, it has created Google Flutter SDK to provide the same native experiences of development with their native tools and support a decent app development platform across operating systems.
Advanced Tools for Mobile App Development

Editing: Google Flutter has plugins for Android Studio, Visual Studio, IntelliJ and other various editors.
It has flexible and powerful APIs for 2D and 3D animations, touch gestures, and various effects.
It has rich motion APIs and smooth, natural scrolling capacity as well as platform awareness to focus on native end-user experiences.
It has Hot Reload tools to do quick and easy experiments; designing UIs; adding, deleting, and modifying features; fixing errors, crashes, and bugs rapidly. The most important thing is rapid reload time without losing state on any emulator/simulator or real devices used in the tests.
It has a rich set of widgets with customization capabilities to create native interfaces within minutes.
It has the layered architecture which results in complete customization to develop incredibly fast rendering and flexible designs.
It allows using native APIs, 3rd party SDKs, and native code whether it is built in Java, Swift, or Objective-C code.
It supports all major programming languages for native app development like Objective-C and Swift for iOS app development and Java and Kotlin for Android app development.
It supports various testing including Unit testing, integration testing, and on-device testing.
It supports extensive debugging like IDE debugger, web-based debugger, expression evaluator, and await aware.
It has decent profilers like timeline displays, CPU and memory monitoring, and in-app preference charts.
It supports compilers like Native ARM code and dead code elimination.
It supports distribution and deployment on both marketplaces, Apple Store, and Play Store

Conclusion:

I have tried my best to provide you an insight into Google Flutter and motives of Google to release it after Sky and before Fuchsia OS. However, I have gone based on assumptions, but we can get perfect clues where Google is heading and what comes next.

If you are an seasoned mobile app developer and want to make a selection between React Native framework and Google Flutter, I would like to put a stamp of choice on Google Flutter. Moreover, our team of mobile app developers used to prefer the same when we have clients with needs of native apps on iOS as well as Android platform and demands quick yet quality outputs in cost-efficient ways.

Hemant Parmar is a veteran mobile app consultant. He is co-founder of the company. Thanks to his prolonged exposure to mobile application development projects for myriads of niches and industries, he is capable of providing high-end mobile app development consultancy. He is devoted to providing honest and transparent consultancy services for clienteles looking for righteous guidance to augment their niche services/products using the latest mobile technologies.