Introduction:
In the last few years, it has become easy for clients to solve the problems of their customers and get immediate feedback and this has been made possible by AI and Chatbots that have been programmed to the websites to provide 24/7 help to the customer.
How about we think about a circumstance where we as representatives would have to always be online to cater to all the issues or grievances faced by the consumers. As humans we need rest and it is not possible to be constantly available hence designing the Chatbot program has reduced the load for the employees.
"According to The State of Chatbots Report, 2018 64% of internet users say 24-hour service is the best chatbot feature."
Click To Tweet
AI enables customers to be felt heard and in case of a problem, personnel is deployed to solve it. AI Application Development Company benefited from this sudden boost as more AI-based applications were demanded by businesses to cater to the customer needs.
Well! Chatbots and AI can execute the given assignment effectively and rapidly with a robotized procedure and make our lives simple. These programs also gradually adapt to how humans interact and it seems like an actual human being is conversing, which is the level of perfection achieved. Chatbots are programs that copy human interactions/discussions while Artificial Intelligence includes Natural Language Processing, Machine Learning and Deep Learning which empowers Chatbots to learn different courses of action using the information.
In the year 2016, various organizations adopted chatbots for their website and mobile application as Facebook launched a Chatbot ambassador and it seemed to go viral. This step boosted business for all the organizations and the ones who failed to adopt it at that time could see the difference as customers appreciate if their concerns are heard and issues solved in a short duration of time as it adds to goodwill for the company.
"By 2020, it is predicted that 85% of consumer interactions will be handled without a human agent and about 80% of businesses are expected to have some sort of chatbot automation."
Click To Tweet
Client care is vital in any field as it enables the clients to communicate according to their decision. A Chatbot and AI can turn into a piece of the Mobile Application Development process to strategize and support the business. Chatbots controlled by AI are quickly developing and one needs to guarantee that the business gives extraordinary client experience to its customers. With the snappy movements in AI and Natural Language Processing, chatbots can supportively understand customers' requests and offer them good responses which are encouraged in the database.
A bot is coordinated with the goal that it can get to the verifiable information and give answers to inquiries raised by the clients and give them a smoother and consoling client experience. Nowadays plenty of organizations are actualizing Chatbots in their Customer Relationship Management (CRM) Database intending to spread their business.
With the consistently expanding number of organizations utilizing API (Application Program Interface) to arrange inside their Chatbots, the intrigue has now moved on bots that hold the capacity to associate crosswise over stages. Hereafter, we can plan to see an ascent in different instruments and advancements which will cultivate designers to construct a Chatbot fueled by AI that can impart on voice calls to visit messages.
Why Chatbots and AI?
The basic idea behind deploying Chatbots is to help and scale business bunches in their relations with customers. They empower associations to spare a great deal of time and cash which is the explanation various business visionaries are changing to this most recent innovation. The greatest advantage of Chatbot and AI is that they are exceptionally interactive and enthusiastic.
They attempt to find out about the client's taste and inclinations. One doesn't have to download an application to have the option to utilize a Chatbot and AI, in this way sparing a great deal of room in your gadget. Portable application clients don't have to sit tight for a considerable length of time or even minutes any longer to get a reaction.
"The use of chatbots in the customer service industry is growing. According to estimates, more than 67% of consumers worldwide used a chatbot for customer support in the past year."
Click To Tweet
Chatbots are fast and exceptionally responsive. You ask a question, and there will be a reaction in the quickest time possible. Chatbots handle numerous customer encounters simultaneously. This is viewed as one of the most significant features that they possess. It is humanly difficult to deal with numerous clients at the same time, but Chatbots make this possible and this reduces the expenses incurred by a business.
Scope of Chatbots and AI
In this contemporary world, Chatbots and AI are being combined in the divisions of E-commerce and Social Media. For example, Amazon has expanded its business in this space. Amazon has incorporated its voice assistant, Alexa, into Native Mobile applications. It has been innovatively incorporated into its mobile application and has been doing well for Amazon. Instagram also uses AI for connecting with users.
A few of the fields where the use of Chatbots will increase
E-commerce
Chatbots are generally used by the web-based business as they have to answer the questions of their clients from around the globe. These chatbots are known for helping their clients in shopping by showing products according to their taste, shopping history and products they are looking at.
Medical Services
Chatbots will one day start training nurses and compounders at the hospital to attend to patients in the absence of doctors. It would also train physicians and therapists to handle various medical situations. In such a circumstance, a Chatbot assumes the job of a specialist in diagnosing the illness. Buoy Health is a Chatbot which records the details of the patient and provides medicines for cure.
Media
Chatbots are being frequently used in the field of news and distributing too. They provide readers with customized content so they find what they were looking for by decoding their browser history. As of today, even Google is using this, you can see that you find news on what you have been googling in the tab below as it records your search history and predicts topics that you would be interested in reading.
These are the various ways in which Chatbots and AI are gradually entering various industries and serving a useful purpose everywhere making it even more sought after in recent times. These chatbots save time and money and provide maximum output for the business.
Conclusion
Chatbots have completely revolutionized the way organizations communicate with their customers, and Chatbots controlled by AI has just been introduced. Despite the various hurdles in designing an innovative tool to provide a better client experience apparatus, these recent advancements make way for promising client-customer relations in the long run.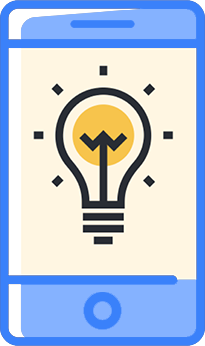 Have an Idea?
Sysbunny can assist you in designing an interactive AI-based application to cater to the needs of your customers. Feel free to contact us right away.
Contact Us
or
Email Us