Find and hire best mobile app development agency is an issue for each business or professional looking for a mobile identity to stay and beat the fiercely competitive market. To guide them righteously, the current post is a small but significant step in the right direction.
The mobile application is an inevitable nuance for business or profession success along with a web identity today. It is true that finding a successful app idea is tough but finding a team or an agency that can turn the idea into app reality is tougher.
I have decided to ease the process for the businesses and professions who are looking for a suitable and best mobile app development agency to turn their dreams into reality. So, let's see how to get the best one.
Onshore or Offshore?
If you are living in the USA, Silicon Valley in California is the biggest hub of software development on the planet earth! If your project is a bit complicated and demanding in-person attention for deep customization and you have a budget, the Silicon Valley is the best option.
No doubt, the majority of software development companies in the valley have their labs or development centers in offshore places, but headquarters are there that arrangement can ease your life a lot.
If you are a bit tech-savvy and can manage mobile app development with offshore companies providing outsourcing work, you have tons of advantages, and you can find the most suitable team for your dream project at your budget and convenience.
There are four destinations in the world where software development outsourcing work took place in bulk and considered as the top choices. Those are North America, India, the UK, and Russia.
However, India has the largest pool of software developers, nearly 300,000! Those are either working as freelancers or formed agencies with the latest infrastructural facilities.
It makes outsourcing the best preference for quality, rapid turnaround, and budgeted projects. Fortunately, SysBunny is located in the USA and have development centers across the globe including India. Do you need the free consulting services for your Mobile App Development project from SysBunny?
How to Reach the Best Mobile App Development Agency?
Once you have made up of your mind regarding onshore or offshore destination, the next step is to reach the top mobile app development agency. There are multiple ways to do so, such as
Freelancer websites like Upwork.
Designer communities like Dribble and Behance.
Programmer communities like GitHub.
Technical blogs like the blog on the web portal of SysBunny.
Now, you have to decide which route you should choose. The Upwork is the best destination to find out freelancers and sometimes agencies. Therefore, startups always begin with it and learn a few things regarding pros and cons of freelancing community-based projects and work experiences.
No doubt, the majority of those businesses turn off the option at some points and start looking on the web to set with a reputed, dependable, and capable companies providing hire mobile app development services with a range of services and options with flexibilities.
Designer and programmer communities are the best way to come into a touch with skilled and capable designers as well as programmers for your mobile application designing and development projects.
Prepare Criteria and List of Hire Best Mobile App Development Agencies
I have given you enough resources to find hire best mobile app design and development agency for your dream project. Use multiple routes and find the best companies.
Now, the question is that what are the criteria for the selection for the best mobile app development company?
Skill Sets
I think skill sets is the prime criterion to get high-tech and high-end mobile application for your business whether you go directly to your customers using the app or use for your employees and internal business management.
Today mobile app development technologies are mobile OS specific. It means you need to use iOS technologies for iOS app development and Android technologies for Android app development.
Your iOS app developers should accustom to Objective C and Swift programming technologies and tools. Similarly, Android app developers must know Java, Android libraries, and tools like Android Studio to go through.
Infrastructure
Mobile app development needs hardware, software, network, and access to web or cloud services to create big scale applications with enough complexities and functionality.
For instance, iOS development lab needs Mac and related Apple hardware or tools while Android app developers are comfortable with Windows or Linux tools. Uninterrupted Internet accessibility and fast network are must gain high productivity in any mobile app programming.
Finally, testing requires the latest and original mobile devices with a range of mobile OS to cover a broad range of target audience. For Android like fragmented platform, it is a huge investment.
Trained and Experienced Human Resources
It is one of the vital criteria for the selection of the professional Mobile App Development Agency. Trained designers, programmers, testers, and marketers mean trained in communication and their professional work like designing and programming.
Designers, programmers, and QA developers must follow the best practices as well as apply the latest technologies, tools, and techniques to deliver high-quality output the market and clients demand.
It is experienced working on a wide range of projects enable the mobile app development team to provide the best solutions. Experiences cut the risks of failure considerably along with giving fast and reliable solutions.
Take Actions:
Now, based on your criteria, select some top companies and start a conversation with them. Take interviews of developers and assure complete infrastructural facilities to get the best result of your investment.
Conclusion:
We have seen that find and select the perfect Mobile app development team is not an easy going thing as we assume. A business occupied into its core activities hardly focus on these myriads of requirements and efforts to make right selection spending the valuable time and resources.
Therefore, my best suggestion is to hire SysBunny – Mobile App Consulting and Development Company to work on behalf of you. The prolonged experiences as the consulting agency may help you to obtain the right choice for a budget. Contact and get more information regarding your search.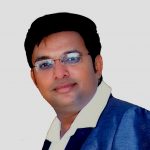 Hemant Parmar is a veteran mobile app consultant. He is co-founder of the company. Thanks to his prolonged exposure to mobile application development projects for myriads of niches and industries, he is capable of providing high-end mobile app development consultancy. He is devoted to providing honest and transparent consultancy services for clienteles looking for righteous guidance to augment their niche services/products using the latest mobile technologies.