Earlier,desktop computers were only device types connected with wired Internet. Later on, smartphones and tablets like handheld devices joined in the bandwagon using wireless Internet connections. Today,embedded technologies have enabled non-computing device and machines to join in the network through the Internet of Things (IoT) phenomena.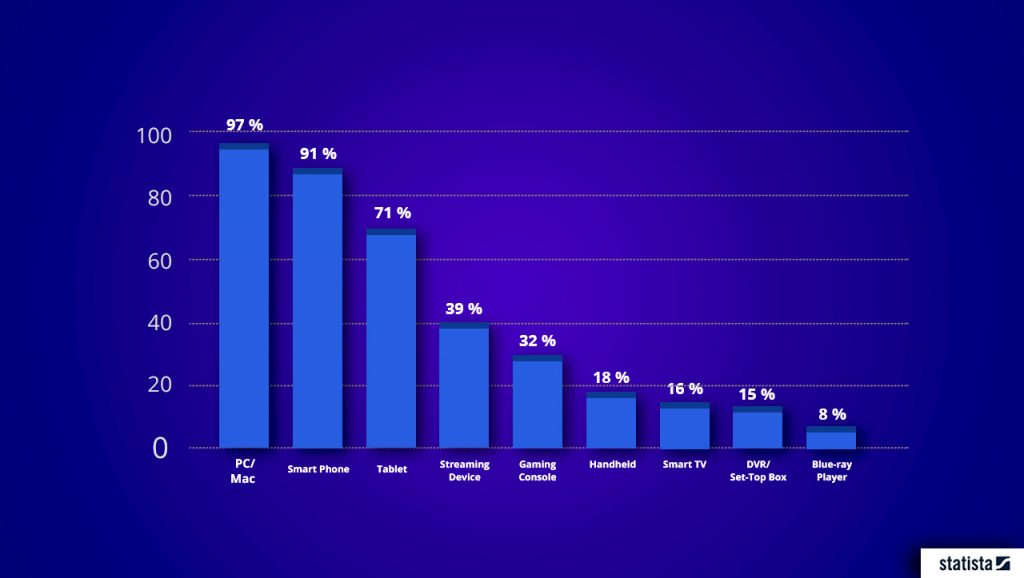 Therefore, American homes are witnessing nearly dozens of devices and home appliances connected with the Internet anyway. IoT has given birth to the smart home concept, and advancements in embedded technologies have elevated it further up to smart cities and towns.
Fortunately, IoT devices are greatly depending on mobile interface and provide opportunities to the mobile app development companies to create innovative apps addressing several IoT related issues and enhance overall IoT concept in unique ways. To combat the IoT phenomena, the mobile app development community has to take the following steps.
Managing Infrastructural Changes for IoT App Development
Earlier, mobile app development infrastructure was up to smartphone and tablets like hardware components,testing facilities, and OS/software needs to support the native and cross-platform/hybrid app development.
Now, for IoT-enabled mobile app development, mobile app developers have to invest heavily on IoT hardware, various OS supporting IoT devices, networking facilities specific to non-computing and computing devices involved in IoT development. IoT app testing is another area where bulk investment is essential right from the beginning.
Acquiring Programming Skills for IoT App Development
For mobile app development, mobile app developers require skills on a handful of native & cross-platform/hybrid app development technologies, frameworks, and tools. However, IoT is an altogether different thing for developers. IoT demands fluency in embedded-C and relevant programming languages.
Apart from traditional software development technologies, IoT demands Python, Ruby,and PHP like multipurpose languages and frameworks proficiencies from mobile app developers.
Moreover, IoT applications always collect huge data and need processing Big Data thanks to M2M communications. It again demands additional sets of database expertise on No SQL data processing and frameworks. MongoDB is one of those database solutions.
Therefore, mobile app developers must have a solid knowledge of hardware and networking to connect non-computing parts of IoT network using different programming interfaces. It is indeed a demanding skill set, and very few have got proficiencies on it.
Therefore, acquiring IoT talent is a challenge and trained it as well as retains it for longer to obtain the best ROI is a tougher job than we imagine.
Addressing Connectivity Issues for IoT Applications
IoT applications demand additional connectivity to connect the devices, network,and APIs to integrate for it. However, Bluetooth, NFC, and Wi-Fi are common modes of connectivity for IoT components. Hence, mobile app developers have to create mobile apps that provide an interface to operate, manage,and maintain IoT appliances and applications in the field environment.
IoT app developers have to learn all and tests that installation regularly to assure smooth functions.
Providing Security in IoT Related Mobile App Development
When software development industry moved from wired to wireless connections like Wi-Fi and later on mobile connectivity,security issues were focused highly on mobile app development. App Stores are still cautious regarding the safety and security of data and data interactions in mobile applications. Vulnerability and threats are still a matter of concerns for app developers during the entire development process.
Unfortunately, IoT applications andcomponents are connected with moredelicate means of connectivity. Moreover, IoT applications are still oninfantile stages in various regions of the world,and IoT app users are immature to know,recognize, and tackle security issues at their level.
In such volatile conditions, the responsibility of mobile app developers doubles and demands more focus on safety and security measures at different levels including right from the app development. Inherent precautions and built-in security measures using the latest security technologies like encryption assure secure data transactions among a variety of IoT components and modes of connectivity.
Focus on Particular Industries/Domains for IoT Development
We learned one thing well that IoT is not for any business or industry. It will take a lot of time to be a mainstream technology. Today the following are industries or domains where IoT applications provide advantages.
IoT for Home Appliance Manufacturing and Distributing Industry
We know the smart home concept requires most of our common home appliances smart and components of IoT applications. Thus, we can manage such smart appliances using our mobile apps from anywhere even outside of the home and from the office or shopping mall like remote places.Smart freezes can order inventory for day-to-day applications. The oven can bake stuff before you arrive at home. A smoke detector can ring alarms to alert neighbors and summon the firefighting system if the owner is not capable of reaching on-time. These are examples of IoT applications, and mobile app developers have to ready to deal with each new unique use case while planning the IoT development.
IoT for the Healthcare Industry
With plenty of use of wearable devices, healthcare becomes the top industry for IoT application development. If we connect these wearable devices with IoT applications, we can uplift the level of services at a phenomenal height. For instance, blood presser measuring, breath rate monitoring, and heart rate monitoring wearable devices provide real-time data to a central healthcare processor.
The central system, if connected with IoT devices for healthcare like smart beds, smart pills, and room temperature management system, and similar applications, the changes in the health of a patient can implement automatically using smart IoT objects in the healthcare unit or building. Mobile app developers have to learn these all phenomenal applications to reflect in their development processes.
Conclusion
We have seen different facets of IoT applications and how those can leave deep impacts on our mobile app development processes in the post. Huge investment, talent acquisition and management,networking issues, security aspects, and similar typical IoT requirements can push IoT app development in the tray of large and capable companies.
Do you think you will find such a mobile app development company for your next project easily? Nothing to worry if you come into the contact of SysBunny and its IoT team of mobile app developers, your all issues will solve in cost-effective ways. Let's try on it!