Without proper app monetization strategy, no high-quality game can withstand for longer in the mobile game market. Here are some viable and highly practiced game app monetization model discussed to give you an outline for preparation of successful gaming app monetization strategy.
Introduction:
People used to share their most of time on mobile devices like smartphones and tablets for various purposes including sheer entertainment with digital games. Therefore, mobile game category experiences the highest download rate in all mobile app marketplaces.
According to app marketplace statistics, almost half of marketplace revenue comes from the gaming apps. Various monetization tactics have made the mobile game industry a billion dollar industry and attract huge investment.
Therefore, pro game developers willingly share the secrets of mobile game app design and development to grab the attention of gamers and engage players for long but refrain to share which monetization model or strategy will bring the highest revenue for a long duration.
Being a pro game developer in an avid mobile game development team at SysBunny, I have decided to reveal those mobile game monetization secrets here.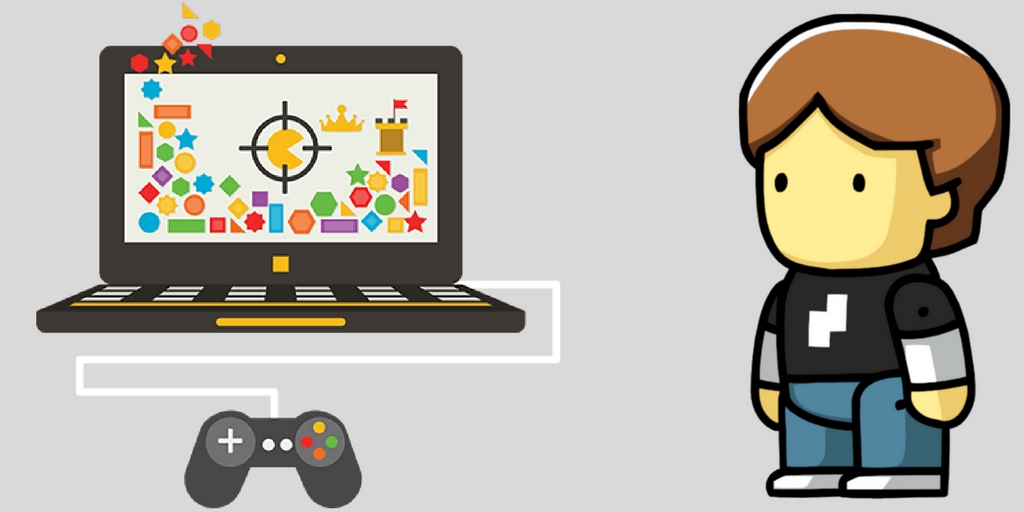 Mobile Game Monetization
What is it, and why we need it?
It is a process of making money out of a mobile game in the market. To have an obvious mobile game monetization strategy in place right before the beginning of mobile game app development is essential. None like to invest money, time, and resources behind a mobile game app development, which itself is an intricate process demanding the advanced technologies, tools, infrastructure, and talents to assure game app success.
Therefore, extracting maximum revenue out of a mobile game should be a goal of game app development.
Planning Mobile Game Monetization Strategy
We developers used to take pride in our design and code, but hardly demonstrate how we have enabled the product and owner to earn a lot of money from it. Many monetization models need upfront care right from game app conceptualization stage and demand extensive planning for it throughout designing and development process.
In due course, mobile game developers must have enough knowledge and experiences of implementation of various game app monetization models. So, let's know it.
Learning Mobile Game App Monetization Models
The following chart may help you to understand the most applied mobile game app monetization models. You can get details of it in following sections.
Mobile Game App Monetization Models
Once you start thinking about game app monetization models, you will have two major options:
Premium or paid game app
Fermium or free of charge game app
Premium Mobile Game App
Premium model is straightforward monetization strategy that enables you to earn decent revenue easily and quickly. After a thorough investigation, you must decide an appropriate price of the app considering your mobile game niche, quality of the game app, and viability of your gaming concept.
Paid mobile games to require intensive marketing campaigns, and revenue stream depends on the uniqueness of game idea and interests of game players.
Freemium Mobile Game App
Out of top 200 game apps in the market, only half dozen are belong to paid category while most of them are freemium apps with different revenue models.
The word 'Free' is the most attractive and cloying in the market. It immediately tempts game players to download the game and install to test it. Therefore, freemium games substantially cut the marketing budget as it automatically attracts the traffic and only needs mild efforts to gain the attention of game player on the web and elsewhere at first glance.
Revenue Models in Freemium Game App Monetization
There are three types of revenue models prevailing in the mobile game market.
In-app Ads
In-app Purchases
Branding
Let's check all in details.
#1- In-app Advertisements
Just like paid ads working on the web in websites, social networking sites, and various web applications/portals, mobile ads also are a reality. Check the figures given below:
In-app ads grabbed 80% of impressions
It has garnered average CTR (Click Through Rates) nearly 2.8x higher than mobile browsers
Similarly, in-app ads have average eCPM about 2.5x higher than mobile browsers
In-app Mobile Game Ads Types
There are various types of in-app ads are prevailing in the market and successfully generate significant revenues, such as:
Direct Ads– It is based on the contract you have signed with Ad sponsors or how you cross-promoting your games within other platforms.
Banner Ads– It is featuring relevant texts and images and displays on the top or bottom of app screens to attract taps.
Rich Media Ads– Today multimedia content like audio, video, and animations are getting immediate attention, and big viewership and mobile-friendly formats are available to provide excellent user experiences.
Native Ads– It is an ad that integrated into native mobile UIs and offers seamless ads experiences.
Reward Ads– It is for in-app game exchanges like coins, items, offers, upgrades or levels, and much more to encourage players to hit more targets and keep engaged with games for longer.
Event-Based Ads– When an event takes place that triggers certain points in the game and rewarding users with some in-app rewards
In-app Mobile Game Ads Networks
In-app mobile ads technologies are advancing over the time and ads service providers offering their services at highly competitive rates with decent ROI. Following ads networks are worth to mention here.
MoPub
AdMob
net
AirPush
Unity Ads
InMobi
StartApp
MobAds
Chartboost
#2- In-app Purchases
According to a statistic, iOS game apps drew $10 billion game revenue from the market, and out of it, in-app purchases account for more than 70% revenue. It indicates the importance of in-app purchase model in-game monetization strategy.

In-app purchases is a business plan to sell physical goods in exchange for virtual goods or sell only virtual goods to hit game targets like user engagements and user retention. It may be an extension of the virtual life of game characters, game currencies, game accessories, or gems in the game.

There are four categories of in-app purchases.
Consumable
Non-consumable
Auto-renewable subscriptions
Non-renewing subscription
Consumable
It used to apply in a game once only, and once it depleted, you can buy it again. Thus, it ensures a small but streaming revenue.
Non-consumable
It is in-game items that you can purchase once and never expire. For instance, buying an additional filter in the game.
Auto-renewable Subscriptions
Subscription or paywall model applies to the in-app purchase model by provisioning automatic renewal of subscription once the user hit defined game goals. The subscription may be for an online magazine, newspaper, updated content, or cloud storage access through mobiles. If gamers like the product/content you promote through a subscription model with in-app purchase, they can continue on subscription on a recurring basis unless they cancel it.
Non-renewing Subscription
In some games, paywall or subscription model is applicable but for a limited period or access to content/services. Such limited subscriptions are non-renewable, and game players have to go to original content or service providing an app for renewal.
#3- In-app Branding
Some game applications have developed with sole branding purposes instead of earning any money out of it. Such marketing purpose games also fall in-app monetization strategy, and mobile game developers have to take care of various marketing incentives delivered via the game app. For example,
Bonus
Discount
Vouchers
Gifts or gift cards on various occasions
Conclusion:
However, pro game developers never restrict up to the given successful gaming app monetization strategies. Instead, they are inventing new strategies and models that work in the contemporary game app market.
If you are lucky enough and get an avid game development team that SysBunny has, you can get the right advice for highly appropriate game monetization strategies and share experiences of mobile game developers.
Would you like to start to chat with our game app development team right now?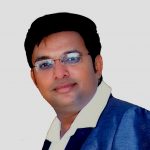 Hemant Parmar is a veteran mobile app consultant. He is co-founder of the company. Thanks to his prolonged exposure to mobile application development projects for myriads of niches and industries, he is capable of providing high-end mobile app development consultancy. He is devoted to providing honest and transparent consultancy services for clienteles looking for righteous guidance to augment their niche services/products using the latest mobile technologies.