Hiring an iOS App developer is indeed a bit different from hiring Android or similar app platforms. Your familiarity with the iOS or Apple ecosystem is mandatory to make the right selection. Some other factors are also influencing the choice, and you must realize those too.
Introduction:
Once upon a time, developing an iOS application under the hood of the Apple ecosystem proved marathons tasks. It was tough to find an iOS developer proficient with Objective-C and its development tools. Investment in the establishment of iOS development infrastructure was costly.
Such constraints have made iOS app development a nightmare for many, and the overnight success of some apps has created a gold rush for iOS app development in Apple Store.
Fortunately, the emergence of the rival 
Android platform
, which has diluted the iOS app craze to a greater extent, diverted the attention of app users and mobile app developers towards the improvements of the entire app ecosystem with healthy competition.
Therefore, today's reach of iOS app developers and the app market is comparatively easy for the businesses and app entrepreneurs who opt for an app for iOS platform still some facts to realize before jumping on the iOS bandwagon.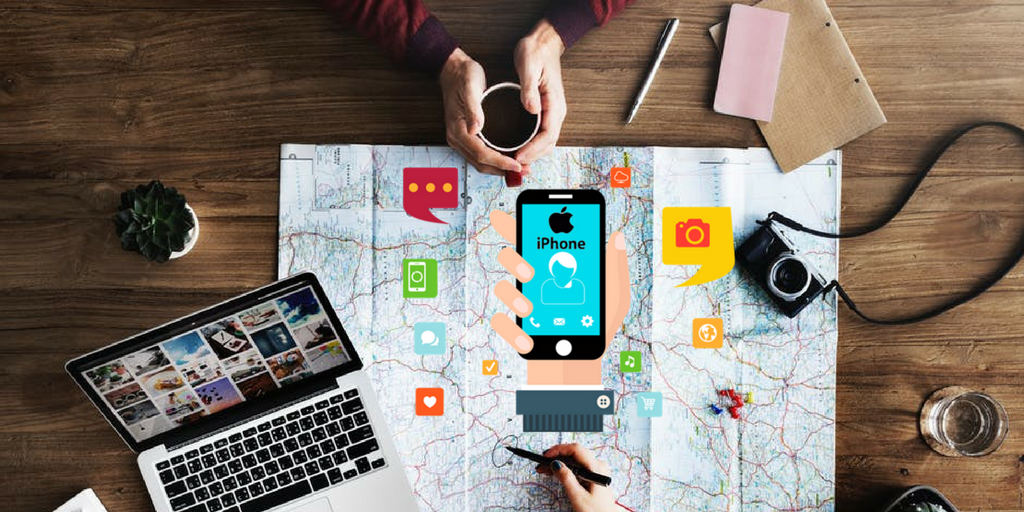 Today Upwork and Freelance, like freelance service provider platforms, are popular and tempt many to hire an iOS app developer as a freelancer and get cheaper app development.
On the surface, hiring a freelancer is tempting, but do you know it is only good when your iOS app development requirements are for a smaller-scale app with simple standard features and functions.
Of course, those freelancers may not be available when you need them most because they might be busy with other projects and have not signed post-development service contracts with them.
Are you ready to take such risks? As discussed earlier, iOS applications development demands high-end infrastructural facilities and a pool of iOS designers and programmers with various domain expertise if you think of medium to big scale app projects.
How is it possible for a freelancer to manage these all single-handedly? Therefore, you must look for a strong iOS app development partner with the required facilities and resources to deliver satisfactory and quality results.
No.2 – Check iOS App Development Skill Sets
For contemporary and quality iOS application designing and iOS application programming, your development partner must have a pool of expert and experienced developers with the following requirements:
Proficiencies in the latest iOS programming languages like Objective-C, Swift, and allied scripts like JavaScript and XML.
Dealing with iOS app design by following strict Apple design guidelines.
Expertise in database management and data analytics tools.
Expertise in embedded technologies, web service or cloud service integration, and various API integrations.
No.3 – Evaluate iOS App Development Tools Expertise
We know that Apple is a proprietary company, and its entire ecosystem is running on the same principles. Therefore, it demands various development and designing tools for iOS applications in completely prescribed ways. For instance,
Your iOS app developers must know X-code IDE and other relevant tools running on Mac OS systems.

Your iOS development team must have familiarity with iCloud, iTunes Store, and other tools to work on the latest technology integration like location-based iBeacon services.

For app testing, iOS prefers special tools and methods, so iOS app developers must have familiarity with these all.
No.4 – Analyze iOS App Deployment Success Rate
You might have read on the web regarding iOS app marketplaces, such as its strict app approval procedure and policies. Apple releases app approval guidelines with time-to-time updates consisting of app designing, programming, and testing practices to create app up to those marks and standards.
If your iOS app development agency or team has a high success rate with the least iterations and time-to-market, consider you are at the right place or with the right group (I say here team because Upwork-like sites allow offshore companies to register as teams).
No.5 – Check MVP & Beta Version Experiences of Your Hire iOS App Developers
Many wise clients and developers prefer MVP (Minimum Viable Product) approaches for big scale and costly iOS app products. It is the best way to check the possible risks with a complete app development approach and improve the product with real feedback from the app users.
Something is similar to the beta version of software testing. Therefore, your iOS app development team must have familiarity with the entire process and tools.
No.6 – Explore iOS App Development Portfolio
App development portfolio depicts the real instances of the work of the entire team cumulatively with individual contributions. Of course, to know personal contribution, you should either ask the company to reveal it or ask developers directly when taking interviews for gathering your customized team.
If possible, download the selected apps from the portfolio and check on your devices to get perfect clues.
No.7 – Cross Check References to Previous Clients
The majority of iOS application development companies publish real client testimonials. If you request them for contact details, you will have opportunities to cross-check those references and know the team and developers' facts for their projects.
It is a bit daunting exercise, but highly useful to pick up the right team or company.
No.8 – Ask for iOS App Development Quotation
Price is the most detrimental factor in the selection of 
Hire iOS App Development Company or a team
. To make an informed decision, you must be familiar with some technical terminologies, tactics, and standard procedures to prepare/read technical documents, estimation, and proposals.
The best way is to select more than two or three companies to ask for the quote and compare it with a thorough analysis. Suppose you are not capable of dealing with technicality and technical project management. In that case, the best way is to go for hiring an iOS app development consultant like SysBunny to help you in honest and appropriate ways with some nominal consulting fees.
No.9 – Inquire about Security Aspects of iOS App Development Project
Many iOS applications require personal and transactional data to accomplish many vital tasks. Whereas in some cases, the app idea itself is unique and needs protection. In due course, you have to sign up for the NDA (Non-Discloser Agreement) to protect your intellectual property rights and personal data security.
For transactional data security, the iOS app development team has to take appropriate programming and database management measures. Encryption-like technologies and SSL-like security measures and standards are mandatory to implement to win clients' trust and end-users like shoppers.
Therefore, ask you to Hire iOS App Developers regarding their expertise and experiences on security aspects while selecting a team.
Conclusion:
We have gained some insights into the factors affecting the Hire iOS Application Developer process for a client looking for success in the Apple Store or improving the organization's productivity or performance through iOS mobility solutions.
You may have noticed that the entire selection process involves some technicality at your end. The best way to deal with it is to take iOS development consulting services from SysBunny, a reputed iOS App Development Company. Do you love to talk with us in due course?