Nowadays, industries are using mobile applications to streamline their business flow, internal working between their resources, enhance client communication, deliver better products and services. These are just a few benefits of enterprise mobile app development, which plays a key role in transforming organizations. Technology adds pace to the workflow and creates transparency between various processes of the organization. With mobile apps being at the base of business transformation, the enterprise applications connect teams, resources, clients, senior management, and associates through an uninterrupted yet selective flow of information.
What is the need for enterprise app development?
The need for these applications arises with the necessity to simplify business processes and communication within and outside the company. One of the most prominent enterprise apps is Google's G Suite. Its popularity can be estimated because 3 million businesses are paying to use G Suite. In addition, there are 70 million users that take advantage of the G Suite for education. This overwhelming number suggests the ever-increasing popularity of enterprise apps.
The impact of enterprise app development can be gauged by the fact that 3 million businesses are using paid G Suite and 70 million users are leveraging G suite for education!
Click To Tweet
Reasons why companies should use custom enterprise applications?
If a company hire mobile app developers to design their enterprise applications, it has manifold benefits. The biggest merit is they can leverage customized apps designed to suit their business model, business logic, and most importantly, their human resource and customers.
Using a custom enterprise mobile app, companies can gather customer data, design-focused and precise marketing strategies, and report tools to gauge success. In addition, it is easy to train their team to work on their apps rather than getting accustomed to a third-party enterprise application.
By designing apps with filters on the users, companies can leverage a secure flow of information to the right teams. This is highly important in keeping data secure even on the various verticals within the organization.
Time is the biggest resource of the present. Businesses cannot afford to lose this important asset. Applications designed specifically to speed up the working of a company help save time by a huge margin. It can then be utilized to enhance the overall working of the company.
In a nutshell, companies can transform business processes, pace up operations and offer a high-end customer experience. These are just a few glimpses of the necessity of a mobile app for the start ups. And there is much more to list down!!
Enterprise apps offer an array of advantages like streamlined work-flow, secure data flow as well as reduced cost & time of business processes. It transforms businesses by automating processes to give super fast results!
Click To Tweet
How enterprise mobile app development transforms organizations?
Internet of Things connect everything and everyone within the company!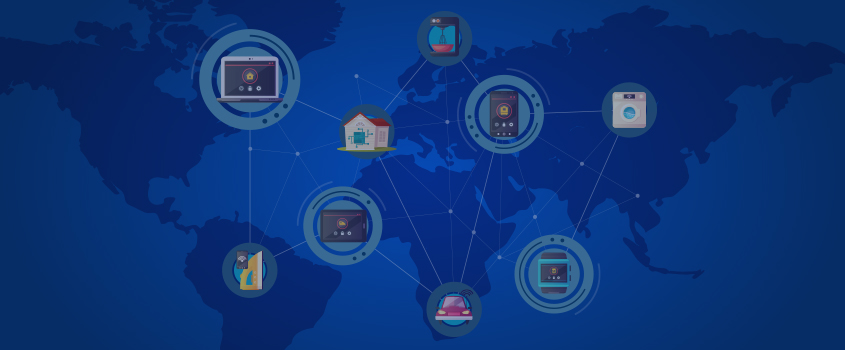 The advent of the Internet of Things (IoT) has been changing lives for the better. It is not limited to homes but has a pivotal role in connecting teams, devices, and decisions within a company. With more connected devices, there is a boost in data generation, data analysis, and reporting. Moreover, with IoT, the data generated is of higher quality, giving better insights about the company. By analyzing the data reports, companies can minimize data latency, reduce the time required for business processes, and bring downtime for executing any task. IoT thus proves to be a boon for any corporate house or even startup.
Big Data helps predict customer behavior, marketing strategies, and success ratio!
By choosing technology like Big Data, companies can extract huge chunks of data that helps to monitor customer behavior, likes, and dislikes. It is a predictive modeling technique that should be leveraged to accelerate sales, marketing, product quality, customer experience, etc. When customized, Big Data can help in many more ways of business management.
Customer behavior analysis through NLP and chatbots!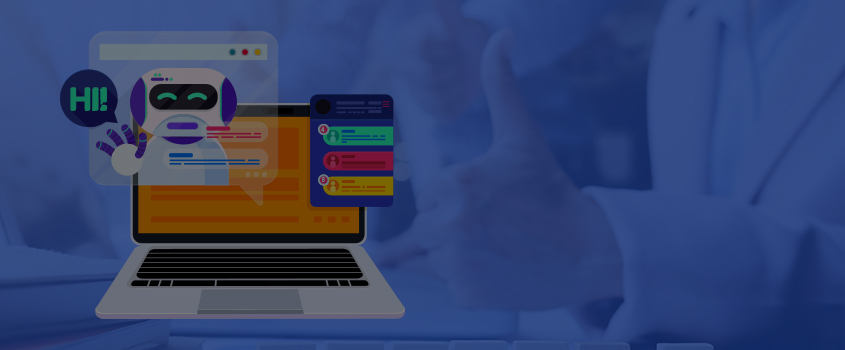 Even Google offers a mechanism to understand what is needed the most by its visitors. Yes! Analyzing customer behavior is a breakthrough in the field of digital marketing. Technological advances like NLP (Natural Language Processing) and chatbots help study, dissect and understand customer behavior. This can push marketing by a huge margin to increase sales and services. Enterprise app developers can leverage these technologies to improve their products, services as well as customer communication. It is not only a proactive approach but a necessity to stay on the winning edge of any business.
Blockchain for secure data flow!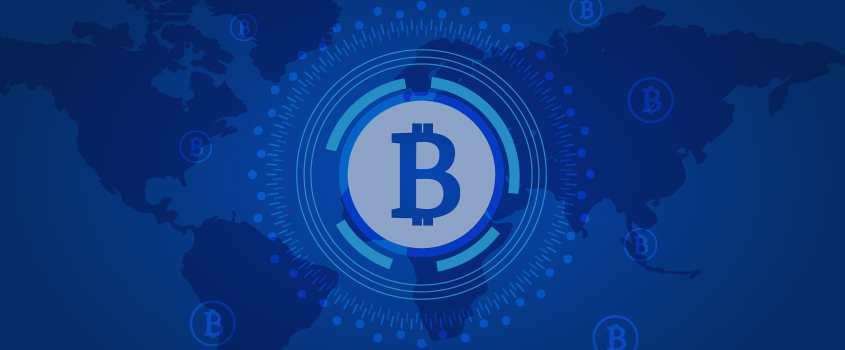 Blockchain had created quite a stir by offering cryptocurrency. This was about safeguarding digital currency like Bitcoin, Litecoin, Ethereum and more. However, the concept has far more uses than just securing payments. Basically, Blockchain can be used for distributing digital information on a public platform without leaking it at any stage data transfer. This when used within an enterprise allows secure data flow to the right resources without any redundancy. It prevents misuse of data by anyone within or outside the company. Therefore, enterprise app development gets an edge by the use of Blockchain.
To estimate the success of Blockchain, it should be known that tech giant IBM has invested $200 million for Blockchain development. Apart from this, reports suggest that financial and tech firms have already done a huge investment of $2.1 billion dollars in Blockchain development to leverage its manifold benefits.
The success of Blockchain can be estimated by knowing the fact that tech giant IBM and other tech as well as financial companies has invested a whopping amount of $2.1 billion in Blockchain development.
Click To Tweet
Go hybrid with connected clouds!
Cloud computing has changed the scene of data storage by offering virtual places that can hold mammoth data. However, there is a technical advance in this aspect as well. Technology experts have realized that owning their cloud or using the public cloud still has its limitations. Instead, they choose the concept of connected clouds, where they use mixed cloud environments for storage, security, development, networking, and more. This way, enterprises are gaining an array of advantages by using cloud platforms connected on various levels. When enterprises use cloud platforms that are connected virtually, they can reap higher benefits.
conclusion
To sum up, there are many benefits of enterprise mobile app development. It can take an organization to higher ladders of success when done with the right technology tools and resources. In addition, by streamlining processes, the apps can transform any company for the better. Due to these reasons, these mobile apps are preferred not just by giant companies but also for startups.
If you want to incorporate digital transformation in your company, then SysBunny can be the best helping hand for enterprise application development. Share Your Concept with us to get an insight into the feasibility, cost, and time required to create result-oriented apps for your company.