With its three quarters showing overwhelming success, the year 2019 has truly become a year of evolution for mobile app design and development. Digital experts suggest much higher growth in the last quarter of this powerful year where mobile technologies show considerable growth and plentiful usage. In fact, this year shows trends suggesting the enormous evolution of mobile apps and their usage in all spheres of life.
According to the reports of 'We Are Social', the total number of smartphone users on a global platform have grown to 5.135 billion. this clearly pushes the mobile app culture to another level. Forget about tech geeks, even regular smartphone users show increased use of apps due to the social media rage.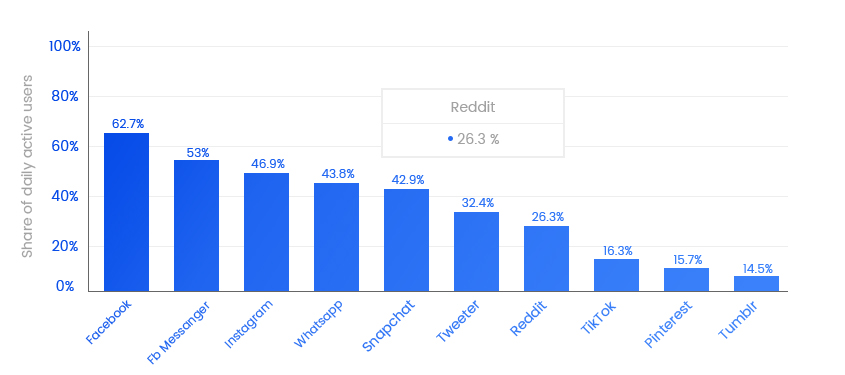 Image source: www.statista.com
The above image shows how social media is having a huge impact on mobile users. It also suggests the fact that people are increasingly choosing interactive apps. Businesses have understood this fact and are coming up with highly tech savvy apps that can keep their customers connected so as to increase sales and generate higher returns on investment. Technically evolved mobile apps are useful not only for B2C but even the B2B model.
This extreme usage of apps is creating an urgent need for feature rich apps for the present as well as near future. Experts claim more advance applications to flood the market by the end of 2019. These apps would be using smarter technology as per the rising trend and generate quick communication flow, higher end user experience plus much easier modes of operation.
Statista reports suggest the revenue of mobile app market is going to reach a gigantic amount of $188.9 billion by 2020. This pushes evolution of app development technologies to create better mobile apps for all areas of life.
Click To Tweet
According to global reporting giant Statista, there would be upsurge in the revenue generated by mobile apps, which is estimated to be around $188.9 billion by 2020. Mobile app developers are becoming more futuristic for mobile app development. They are using better technologies to create apps that not only serve the customers but, also the business in a way that it can create futuristic prediction for its products and services. This helps to refine to their marketing strategies to attract more customers as well as business boosters. Let us check some of the trends that are going to leave a mark in 2019.
Mobile app development trends that are going to leave a mark in 2019:
Extensive use of chatbots: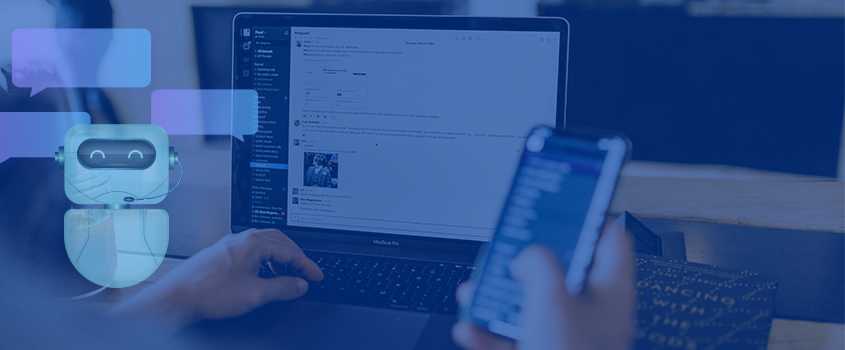 Just as the name suggests, these are AI designed programs that chat or talk to the visitor. Instead of robots, these programs create an interactive atmosphere to help the visitor find his requirements. For example, healthcare giant Babylon has an inbuilt chatbot in their mobile app that helps the patients deal with minor issues. Moreover, these intuitive user interface design helps the user to become familiar with the digital environment, ask mundane queries and pass on exclusive queries to the experts. This interaction builds trust, better customer relationship, generate lead and then ultimately results into converting them to permanent customers.
Statista reports that Chatbots market is taken a $1000 million leap from 2016 to climb up to estimated amount of $1250 million by 2025.
Click To Tweet
Again, experts claim a huge surge in the implementation of chatbots in mobile app design for reasons that are more than one. Even Statista predicts the growth of global chatbot market to a whopping amount of $1250 million by the year 2025. therefore, the claim that chatbots are and will be ruling the mobile app market has expert takers to its credit.
Augmented Reality and Virtual reality are growing to unexpected heights: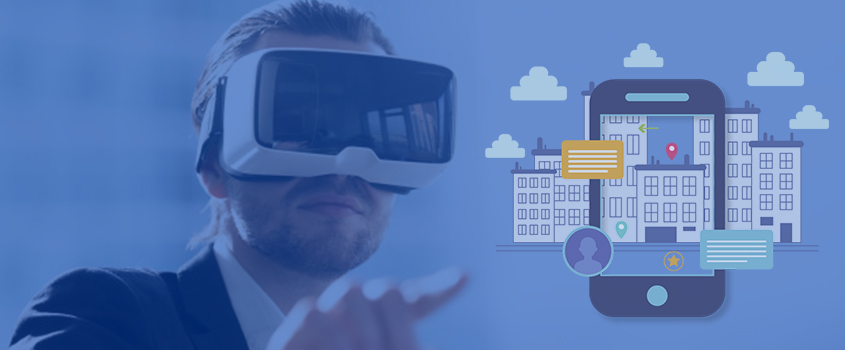 Most of us assume that virtual reality is limited to the gaming consoles but, the truth is that this year it has found its place in many more areas of life including the retail sector. For example, the healthcare sector is utilizing AR and VR for devising intuitive Healthcare Management Solutions. By automating the process of patient care with the help of AR and VR blended in mobile apps, it becomes easy to reach out to a doctor even from a remote location.
In fact, as per data analytics claims by ReportBuyer, the overall revenue of AR apps in health sector would reach $4,997 million by 2023. Many more sectors are leveraging the benefits of AR and VR in 2019 and the worldwide revenue is expected to reach up to $209 billion by 2022, as per the reports of Statista.
Blockchain technology to boost the use of mobile wallets:
2019 is already a year of digital currency as the global population chooses the frictionless payment methods through their smartphones. Blockchain technology has played in giant role in bringing this shift in using digital money instead of cash. The principle of Blockchain is about distributing ledgers in an encrypted manner on a public platform so as to create secure data flow, which includes that for digital money transfer. More and more businesses are using this technology to prevent the misuse of any kind of customer information including their payment details. Organizations are deviating towards the use of this technology and there is considerable growth in 2019.
Apart from this, the coming years are going to witness a huge demand of a secure digital currency in the form of gift cards, mobile wallets, other public payment methods like paytm as well as credit or debit cards. Therefore, Blockchain is going to be adopted by mobile app developers to create more secure plus functional apps.
2019 brings forth the era of Instant Apps:
Yes! Instant apps came into existence in 2016 when they announced it in Google IO but, the concept has grown to a demanding level of usage in 2019. Instant Apps can be best explained as native apps that give an exceptional performance without the need for a download. In short, users have a lighter version of mobile apps, which do not occupy the memory or other infrastructure of their smartphones on a permanent basis but, still give a ready-to-use experience in a single shot.
Here, users can get a chance to use a feature of a company's app without downloading it from the Apple store or Google Play store. Once, the user is comfortable with this quick app, they can then choose to go for the entire version. It is touted as the finest way of advertising a company's products and services. The future would see more opportunities for businesses that offer Instant Apps to its users. Hotpads, Realtor, NY Times are some of the most popular Instant Apps and more of these are expected to rule in mobile world in the near future.
Instant Apps are lighter, quick version displaying a feature of a fully fledged mobile app. Year 2019 displayed an increase in this kind of mobile app design and pushes its growth in the coming future.
Click To Tweet
Internet of Things surges through 2019: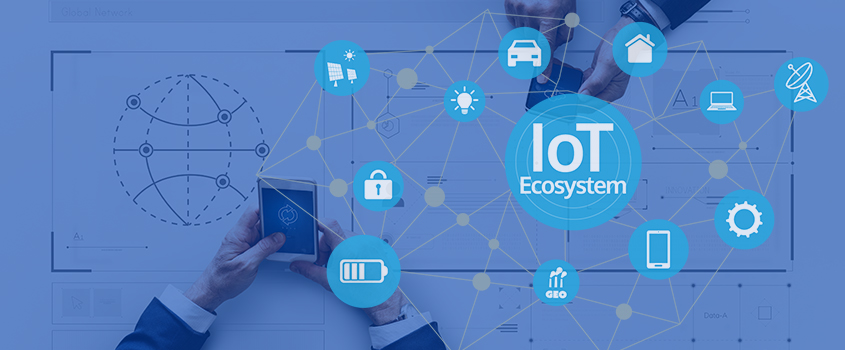 We have already started to live in a world where devices are connected to one another and operate through the click-signal mechanism. One does not need to be present at a place to get their machines or air conditioners started. They can remain at a distant location yet offer comfort with the help of Internet of Things. With this technology blended into smartphones, one can easily operate many kinds of utility systems to their best advantage.
2019 saw a huge growth of Smart Devices fueled by IoT, which is considered a promising technological advance for the mobile world as well. As per the report of GrowthEnabler IoT, the worldwide market of IoT would generate an estimated revenue of $457 billion by next year i.e. 2020.
The year 2019 witnesses tremendous growth in the use of Internet of Things. From wearable, machines to systems, IoT slips into anything that facilitates gadget-sensor communication.
Click To Tweet
conclusion:
Above stated are just few of the top trends in mobile app development world. We will update you more on this in the coming times. With technologies going more fluent, mobile app developers are going to come up with finer solutions in the coming future. One cannot afford to miss out on these trends to grab the wider customer base. If you are company looking for mobile application development then SysBunny has the teams, resources and caliber to convert your concept into a futuristic mobile app. Feel free to Share Your Requirements with us and we will give the best in the business solution at best prices!!
Top five trends that have seen tremendous growth in mobile app design and development market in 2019. With huge demand, technologies like Chatbots, Blockchain, IoT, Instant Apps and AR/VR are going to push global mobile application revenue to skyrocketing heights.