Well, it is fairly visible that all of the work is connected to our mobile phones. Everybody has access to the latest smartphones. Apart from phone calls (the whole purpose a mobile phone was created), many features make our lives way easier.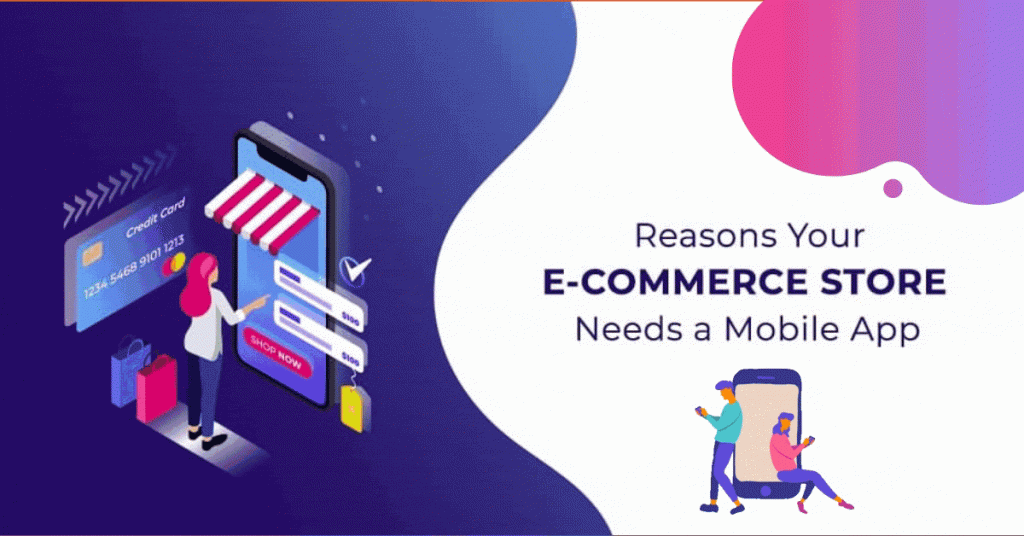 It is a must that every business has to have a website, but not everyone can easily access the websites. Mobile applications make our lives easier. Just with a single touch, you can access any details you want, any products you might want, or anything you want.
You name it, everything is available on a mobile phone. Here are few reasons that will enlighten why your E-commerce store needs a mobile application.
#1 Healthier engagement with customers
For any business, customer satisfaction is more important. Not every customer is comfortable expressing their needs on the website or via E-mails. The mobile app is an easier way to get the customer's valuable feedback and to know what are their needs/ expectations from your store in the future.
It is easier for a customer to share the details of the products to their friends and family in just a single touch. The more compatible it is for a customer, the more they are going to visit your store, and the more chances are they will be committed to your brand.
With the application, you can easily share the updates of your new products and you can also install push in-app notification. If your notification has valuable information, more chances are the customer gets attached. Sometimes so many ads and email promotions can make users lose interest in the brand as it creates lots of clatters. Mobile apps have the ability to create a noise-free environment for users.
#2 The whole new Retail experience
Due to the distress of corona many people have turned to use the home delivery services for their goods let it be groceries, clothes, medicine, and many more (you can say it's a new normal). Customers can easily access the specification of the products and read previous reviews. Some apps offer a 3D view of the products such as lenskart gives the 3D view to let the customers try their frames, thus it is easier to get an idea of the product.
Customers can easily interact with the service help desk with the instant messaging feature. It makes their purchasing experience a lot better. It saves the time of having to go to the store to exchange the items if there are any issues. Apps can have an internal messaging option so that the customers can interact with each other. It is said that "The happier the customer, the healthier the brand".
With promotional offers and reward points, you can increase the interaction with the customers as well as get positive feedback. Redemption points make customers use the services more as most of the service industries give the options to choose from their preferable choices in exchange for reward points.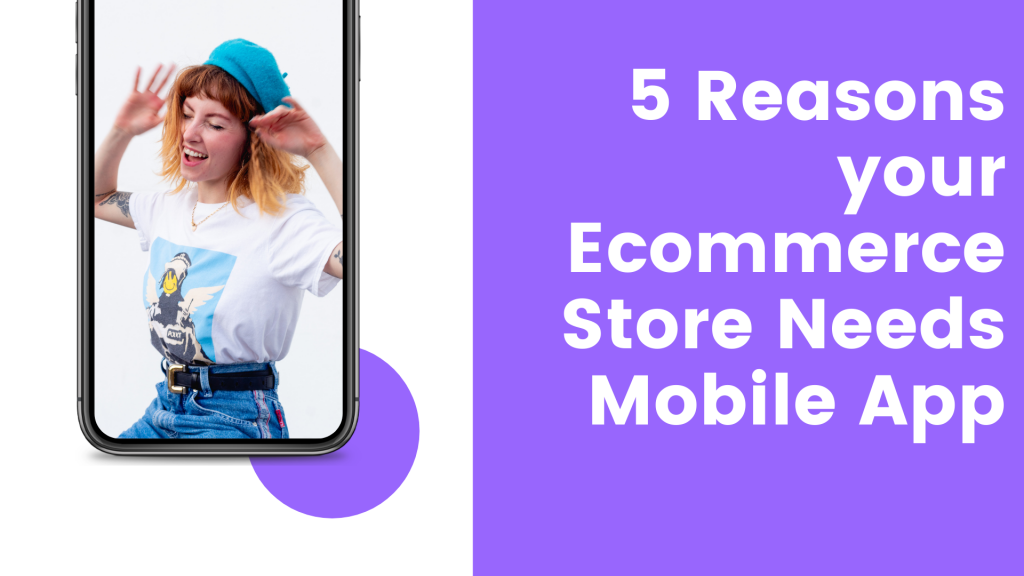 #3 Exclusive services and Easy payment
Nowadays, people are more reluctant to better services, mobile apps make it much better. For example, if you are in a food business, you can push notifications with better deals and discounts.
If you are in the textile industries, you can push notifications regarding the latest fashion and trends. While in healthcare services, you can remind them of the renewal of their prescription and their next appointment. With the appropriate methods of engagement, customers lean more towards the application.
Some clothing and jewelry brand offers users to try their products first and only buy if it fulfills their needs. It makes the customer trust the brand more, thus there is more engagement.
In the era of digitization, payments via credit card, debit card, and UPI can be easily done with a mobile app. Any businesses can use these payment gateways as they are easy, encrypted, and user friendly. Some apps offer one-touch payment, or you can pay without having to go to another app.
The payment ways can be saved in the app with encryption that makes it secure and easily accessible.
#5 Custom-made content
Who doesn't love when their preferable choices are literally in front of their eyes?! Users love when the products are sorted by their preferences. With suitable filters and sortation, your mobile app can save user's time and make their experience easy.
From the very beginning, your mobile app can let users choose their likings and set it as a preference. From this, you can monitories the data and the preferences, and you can offer them a recommendation and check the availability of a suitable product in the nearby areas. Customers will get amazed by the personal touch, and it will help you upsell your products. Isn't it great?
It's a bit complex to create a user-centric application but the experience is very pleasant. It helps shape a better relationship with customers. The more they like it, the more they are going to share it.
#5 Immediate offline access
What makes an app different and better than a website, is its ability to work offline. Users can easily access the app with just a touch. It allows them to access the products without an internet connection.
Some apps such as games, maps, and newspapers allow users to work offline. I.e. in maps, you can download the map ahead of your journey to use it when you are out of coverage areas or games, who doesn't love to play the game without having to stop for an ad to pass? Some of the healthcare apps give basic information offline which can be very useful in times of need.
Most of the apps require an internet connection for messaging or payments, but they also provide some basic details and function accurately offline. This is mainly the reason people prefer mobile apps over websites.
Conclusion
Wherever you see everybody has mobile phones in their hands. In this fast working era, people don't have time for a face-to-face connection and are more engaged via technology. Technology makes life much simpler and it doesn't take up much time. With mobile apps, users can access your store whenever they want and interact. 24*7 availability makes it more compatible and user friendly.
With just a single tap, users can have any information they want, can order whatever they want, exchange it without any troubles. So it is highly recommended to have a mobile application for your e-commerce store to increase sales and engagement with customers.
Need help with your mobile app for your business? Here at Sysbunny, we have an agile team of app developers that can develop an app of your preferences with utmost proficiency.