Mobile app pricing has to be the most difficult task for the developers. If you want your app to go up in the market, you have to determine the best pricing policies. Mobile app developers make their app for money-earning purposes. Mobile apps are very compatible and versatile, so every organizer wants to make a mobile app to endorse their business.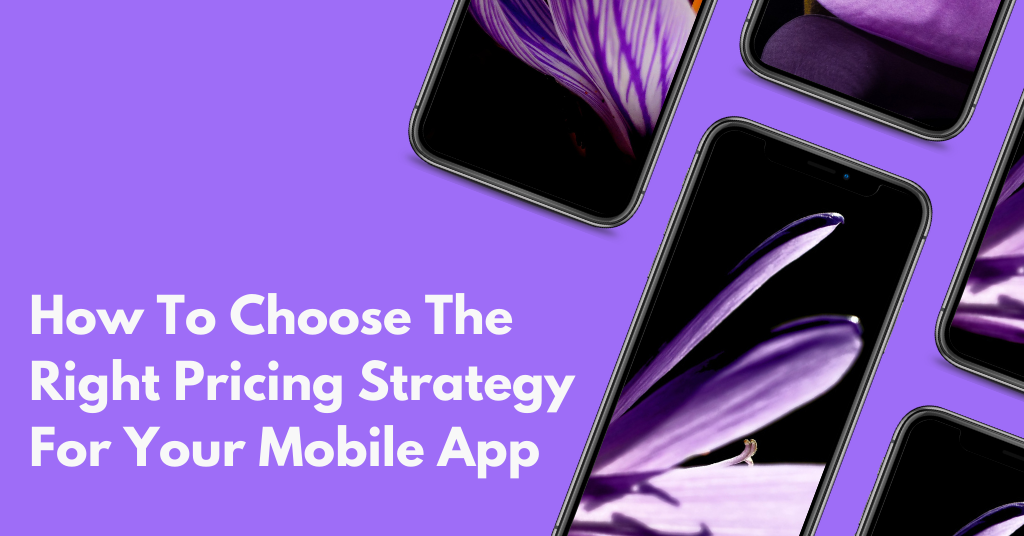 Due to covid-19, the majority of people are avoiding visiting the store and have started using mobile apps to get whatever they want with a single touch. The mobile app has made things easier than it was. People can search, purchase and return things easily without the need of visiting the store.
In a survey, it was found that 30% of the traffic that many businesses have comes from mobile apps. Launching an app is not as easy as it sounds, and the biggest task is to set the perfect pricing strategy.
In this article, you'll find what a price strategy is and how to choose the right one for your mobile app project.
What is the price strategy?
If you want the best ROI (return on investment), you have to decide the appropriate pricing strategy before developing the app. As we know there are millions of apps are in the app store, so you have to choose your pricing strategy by referring to the other company pricing to avoid overpricing.  
We purchase things by comparing similar products by price range, quality, pros and cons. So you have to keep in mind that before buying your product, the customer will also compare it with other similar products. So you have to provide the best interest at an affordable price that can appeal to the customer.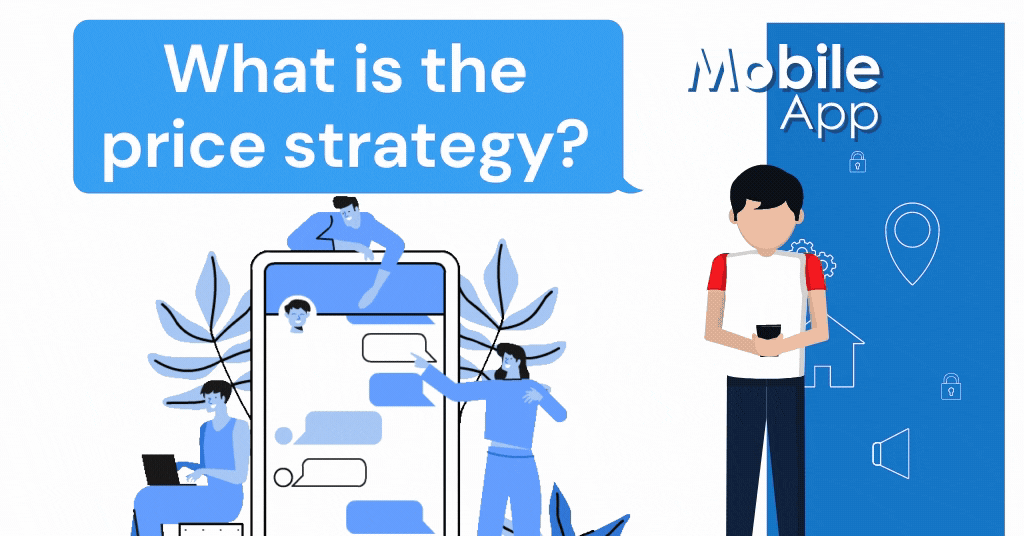 Free, freemium, paid and paidmium are well-known pricing strategies. It is important to choose the right pricing policy for your business.
#1 Free :
Free applications get more download, as their name suggests it comes for free. The main source of income from free apps is advertisements. Free apps are mostly used to promote the business, interact with customers and get their feedback.
There are two types of free apps. One is completely free which is mainly used when your brand is well established. Free apps generate coupons and discount deals to keep the user engaged. The second is an in-app advertisement. Users can download the app for free but they have to see the ads in between. Gaming and music apps use this kind of strategy.
Advantages of the free apps are
More downloads
Boost engagement with consumers
Generates great revenue
Disadvantages are 
A huge user base is needed
Users can get tired of constant advertisements
#2 Freemium
Freemium is similar to free pricing strategy. It is wildly accepted by most businesses. Just like free apps, users can download them for free but the catch is they have to pay the price for additional features. To earn money from these apps, in-app purchase features are created.
There are three freemium strategies is available.
In this version, users can download the app for free, but they have to pay for availing extra features. Gaming apps mostly use this version. I.e. in candy crush lives can be purchased, or the royal pass in PUBG, etc.
This version allows users to use the application free for a significant amount of time. This allows users to get to know the brand better and if they feel the app is suitable for them, they won't hesitate to purchase it. The concept of this version is that it allows users to access the vision and usefulness of the app.
In-app advertisement approach
This version allows the user to access the apps for free but with the ads playing in between. But they can remove the ads by paying a little amount.
#3 Paid
Customers have to pay a significant amount to download the app. While there are so many free apps are available in stores, paid apps are less effective. If the users are paying for the app, they expect more exceptional features. You have to ensure the customers that the service you are giving is a match for what they are paying.
To leverage the pricing strategy, the most company gives a week free trial. It's a good approach for long term users by showing that your app is all about giving them an opportunity to make a choice.
If you are opting for a paid strategy, make sure you have good marketing backup. You need to encourage users that even though a similar app is available for free, why your mobile app provides the best services. A detailed description will help users acquaint the value that you are offering with your app. 
#4 Paidmium
In this version, users have to pay to download the app and also have to pay additionally to avail themselves more features.
This version is not very used but has a great potential for money-making. Usually, social media and music industries use this version. I.e. apple music in iOS.
How to choose the right pricing strategy?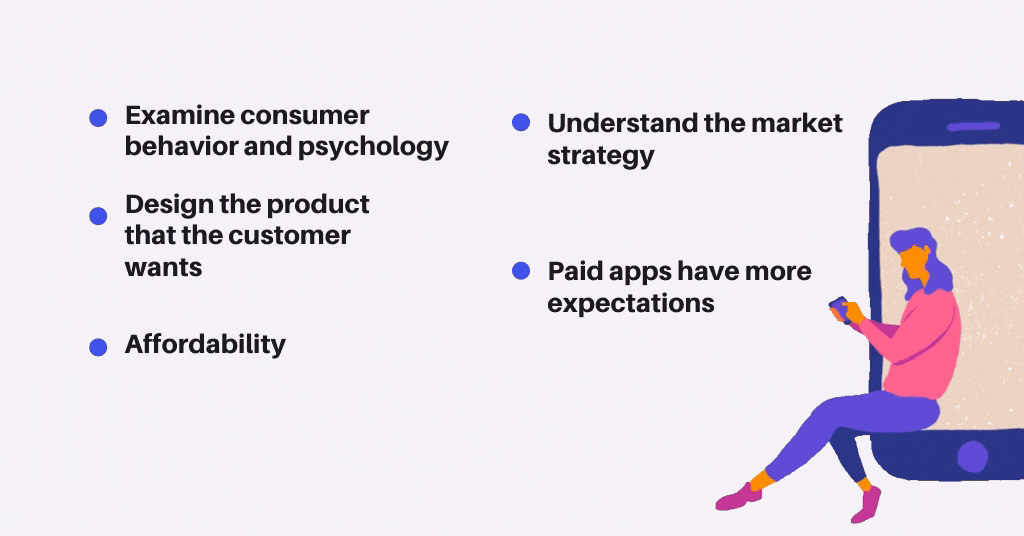 Examine consumer behavior and psychology
Today all the customers are well-informed and focused on making decisions, so it is very important to understand human psychology. The prices are determined by it.
There are so many products are available in the market, so if the value of the product is higher than the price, it makes your product different than the other. It is human nature to compare the products and choose.
Customers should always feel that the price they are paying is worth the product they are buying.
In order to recognize what the market is willing to pay is, test your product in a different price range to get the consumer response.
Design the product that the customer wants
You need to promote your brand in front of the right audience, otherwise, you might not get the output you want. You should make sure that your app is user friendly and they are willing to buy the product.
Surveys and free trials will get you inside the customer's mind. No matter how extraordinary your idea is, if the users fail to use it, then there is no purpose of your app. You need to determine the cost of your business. Before you think of a price, you should contemplate the facts that enhance the value of your app.
The prices should be fair and rational for the customers. What are consumers prepared to pay is the correct pricing policy. With anticipated features, your mobile app development services should be affordable for your consumers.
If you are providing better services with your mobile app, there are chances are that customers will remain loyal to your brand.
You have to be up-to-date with all the new updates. The pricing should be suitable for your business as well as it should be reasonable for the customers because no one wants to pay for an app whose similar version is available at a cheaper price or free.
Mobile app developer offers a free product to generate the trust of consumer and produce advertising revenue.
Understand the market strategy
In a world influenced by social media, it is more important to approach a pricing policy with a good market strategy. Understanding the modern customer dynamics with a robust marketing strategy is the need of an hour.
Use the power of social media as a platform to showcase the features and dynamics of your app. By providing sufficient content for social media can ensure your app to reach to maximum audience and can generate more downloads.
Paid apps have more expectations
While fixing the price you should always focus on your targeted audience. While giving a free trial period can increase the customers, as they get to know more about your product and will want to pay for it.
If a user is paying more for the app, they demand more accuracy, more features, and time to time updates, also they might not want to pay for each update.
Conclusion
There are millions of app in the app store now. And there are so many apps that are available both free and paid. To make your app stand out in the tough competition you have to choose the right pricing model.
Even if your app is paid, once customers know the services you are providing, they will remain loyal.
Here at sysbunny, we have a proficient team for both android app development and iOS app development. With our agility in the arena of app development, we assure a stellar mobile app for your business.