The world is continually evolving, and so is technology. The smartphone industry is thriving, and as a consequence, mobile app development has become more competitive than ever. Mobile app development for start-ups is so much more than just the development of the app. There are some inevitable challenges on the path, like getting proper funding and appealing the product to the customer. All of this may seem overwhelming for developers of app development services, resulting in a loss of focus. So we suggest to put together the top 10 challenges faced by start-ups while developing new mobile apps.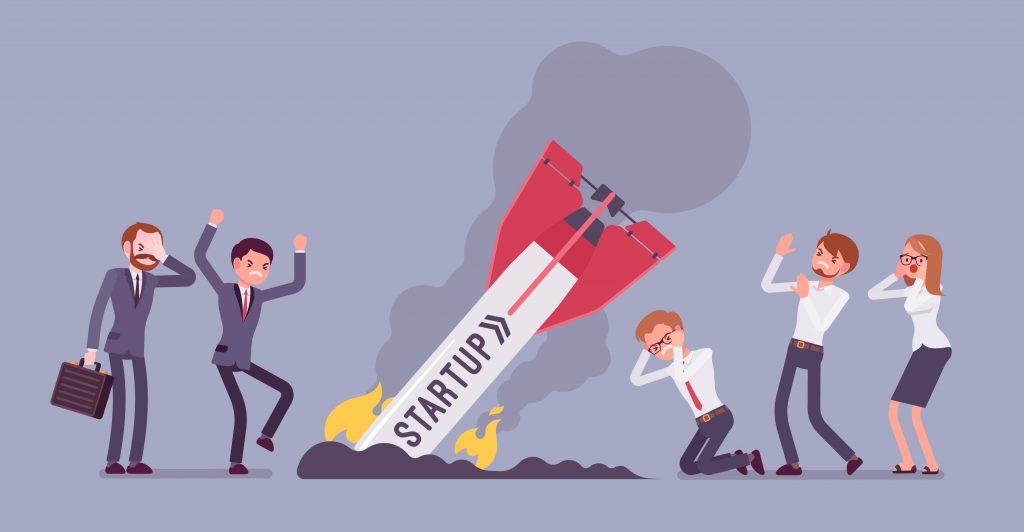 #1 The aggressive market for mobile apps
An estimated survey from Statista says that about 111 thousand new apps are being released per month on Android's Google Playstore. Now, those are huge numbers. So we can fairly assume that for any mobile app development company, delivering a unique idea in a market that is increasing alarmingly on a daily basis is almost next to impossible. When users have such a wide range of options, i.e., when the competition is so sky-high, the need of the hour is to develop an application with intuitive designs, stunning visuals, and rich functions. A perfect balance of graphics and features is a must for any android app development service. Standing out above the rest is not easy, but once you get an idea of the users' requirements, reaching the target market via a language that's best from the user's end will help you penetrate the market.
#2 Navigability of app
Nobody likes to use a perplexing app. As a mobile app developer, what is seemingly simple and easy to use in your eyes might be Byzantine to the user's eyes, which will only fetch you negative publicity or none at all. Ensuring proper navigability of your app can seem difficult for many entities. That's the sole reason top mobile development companies choose to collaborate with experts to design the app's UI. Such teams, in addition to rich expertise in UI/UX designs, have proper knowledge of coding. Navigability of the app is an essential element in mobile app development for start-ups. It's necessary to include tutorial videos and thorough instructions to make the app as user-friendly as possible.
#3 Device compatibility
In today's world of ever-evolving technology, new gadgets are continually getting created and being made available in the market. Companies providing App development services are frequently on their toes to keep up with the new technologies entering the market. Mobile phones, tablets, phablets, and various wearable devices are the kinds of devices on which all these apps are used. These gadgets have different operating systems, varying screen sizes, and screen resolutions. These factors require new apps to be developed by mobile app development companies to function smoothly across all devices. Ensuring device compatibility during app development services can be tricky. Device compatibility is a crucial factor that should be addressed during app development for start-ups.
#4 Marketing strategy and promotion techniques
Developing an awesome app will not fetch itself any publicity or downloads if the users are not aware of the existence of the app. A crucial part of mobile app development is setting a proper marketing strategy and choosing techniques to promote the app. Getting lost in such a vast market is easy.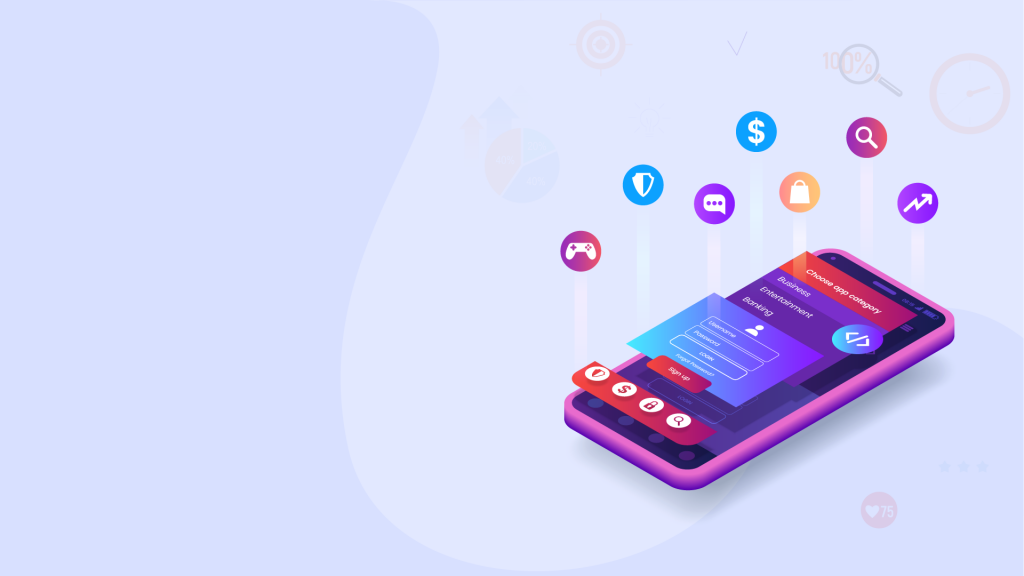 To find better ground for your app, it is important for you to consult professionals to marketing and promote the app. Top mobile development companies find ways to strategically penetrate the market by taking professional help, to reach far and wide. There are online platforms like Apscend and Smore, which market apps. Using such platforms will find your new app a broader user base, thus making way for success.
#5 Funding
Another pivotal role in mobile app development is played by funding. It is difficult and unrealistic for a start-up to have an ample amount of funds. It is essential to make the app user-friendly and feature-rich; any start-up needs to procure its funds. Many approach the right investors, friends, and family to fund their business. A billion-dollar idea isn't going to monetize itself unless it is implemented correctly. Pitching in the concept to investors can be difficult, but pushing the idea firmly, in a strategic manner will convince the investors to fund the development of the app. Thus, mobile app development companies need to get proper funding from various sources. Online platforms like Appbackr and Kickstarter can be used to obtain funds through app contests and crowdfunding through forums.
#6 Performance and Battery Efficiency of the app
While loading the app with high-quality visuals and graphics, it is vital for the developers to keep in mind that no user likes to get their device's battery drained faster than they usually do because of any app. App development for start-ups is challenging, and this is one of the most critical elements that all developers should be keep in mind. It should also be kept in mind that high-end visuals do not take up a lot of space in the gadget's memory, resulting in slower performance. Integrated features and multiple interactive facilities are attractive to the app's users, but so are the app's performance and battery efficiency. The right balance is what is going to get the app more downloads.
#7 A Good developing team
A wonderful idea for an app is only worth it if you find the right team to implement the idea and create an impressive app within your budget. It is unfair to expect a rookie developer team to make the right decisions from an experienced developer's perspective and have domain-specific knowledge. Thus, selecting a good team is crucial because it will fetch your start-up revenue and propel it towards growth.
#8 Scalability
Due to the evolving market, one inevitable challenge faced by mobile app development companies is scalability. A scalable app development solution right from the beginning will make the developer's journey a smooth one. Users' expectations keep changing with time, and new features are always getting added according to the time requirement. Thus, scalability is a challenge faced by all aspects of app development.
#9 Early reviews
A positive review of your new app can attract potential users and increase your success rate. However, the problem with early reviews is that it can mess up your user base if they are not favorable. You may risk losing your existing user base because of such negative reviews. In such a case, you might want to ask your family and friends to help your start-up business with some good reviews for you to fall back on.
#10 Timing the launch of the app
A significant part of app development is deciding the time of launch of the app. While you may choose to launch the app early, hoping it gets more time to find its way into the market, it will increase the risks of its failure because it was not marketed well. On the other hand, waiting it out leaves you with the risk of having your app backdated as newer features and apps will have the opportunity to be released in the market. Thus, decision-making is crucial and challenging. However, before rolling out the app in the market, you can roll out a beta version to a limited number of users and make amends per requirements before the final launch.
Analyze these challenges and pave the way for the success of your mobile app
As smartphones are on the rise today, mobility is becoming a mandate for business growth and sustenance. Start-ups with a limited budget are making ways for mobile apps because of their increasing relevance in our lives on this day. This being a fertile ground for business, not being present for such opportunities will only cost the companies. The best approach in this situation would be to take the challenges under consideration and prepare for them entirely and go ahead with the new business ideas and opportunities. It is a bumpy road, as we can conclude from the above-listed points. However, such bumps on the road should not hold you back from implementing your brilliant start-up idea. So go ahead and make your dream app and stay determined to make it a success. If you are a start-up venture seeking reliable and expedite app development solutions, Sysbunny is the best option for you. We stand among the top app development companies in the market that are known to offer customized app development services to different business entities. Our app development solutions revolve around many app development solutions, specially designed for start-ups. Bank upon our app development services. Contact today